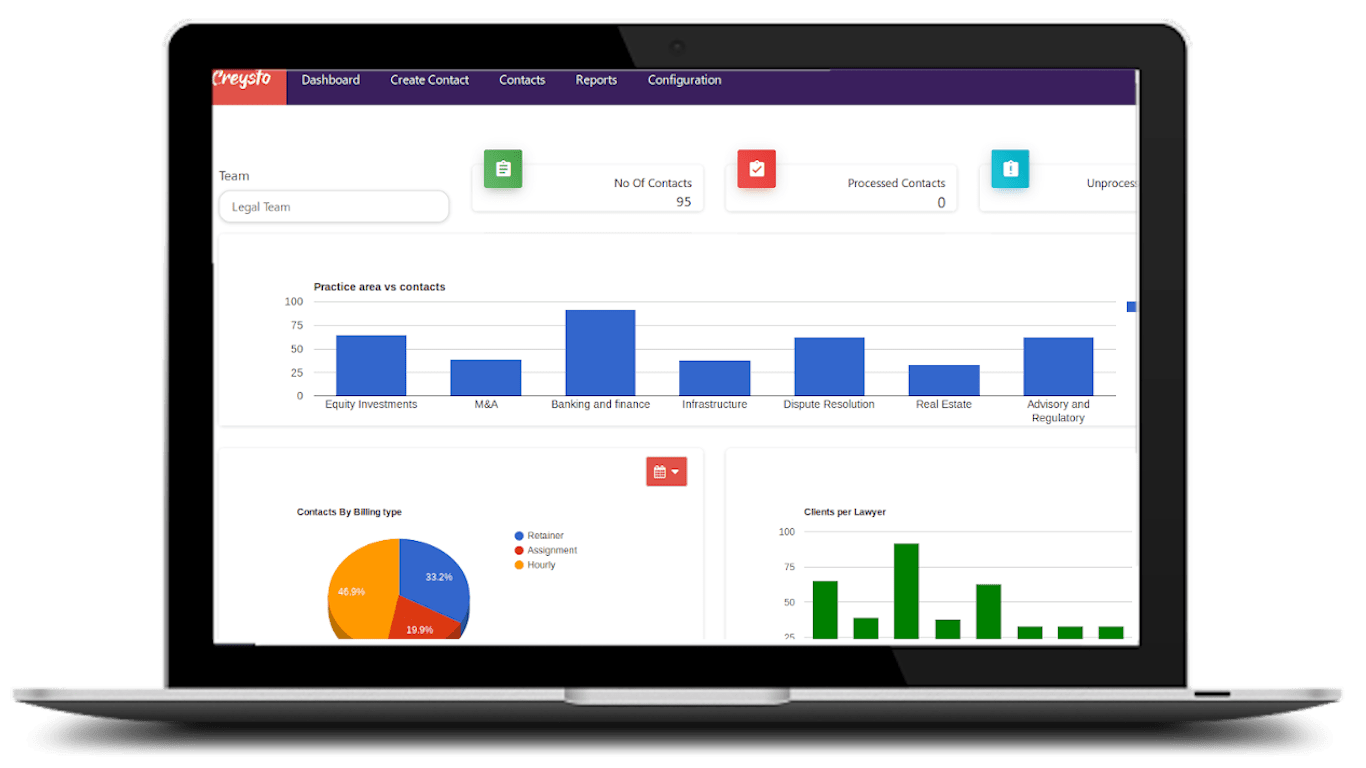 Creysto The Success Management
Tool for any Organization.
CREYSTO provides you with unlimited opportunities to grow your business through a simple, easy-to-use platform for you and your customers.

CREYSTO CRM manages and captures sales, marketing, and service-related interactions that a company has with its potential customers. It helps provide business data and services that customers are looking for and provides better services to cross-sell and up-sell more efficiently, close deals successfully, maintain customers and completely understand who the customer is. It also helps manage business contacts, clients and win contracts.
Passionate about our services and products
Working towards clients growth and success
Respect for each other and ethical responsibility